Get to know us
We have a great team of specialised and friendly staff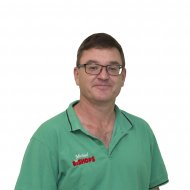 Michael Duncan
Director
South Coast born and bred owner, Michael is the horticulture specialist. Michael studied at Wagga Agricultural College and has worked with Bishops...
View Profile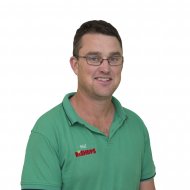 Phil Duncan
Director
South Coast born and bred owner, Phil is the on farm specialist. Thanks to his agronomic knowledge attained from Orange Agricultural College he is...
View Profile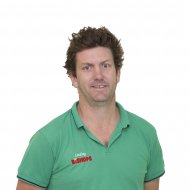 Lindsey Higgins
Retail & Fencing Manager
Lindsey is our Retail Team Leader and co-ordinates all the retail staff members at Bishops South Nowra. He is also our fencing specialist and can...
View Profile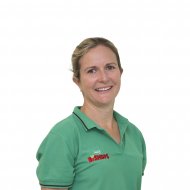 Lucy Duncan
Retail Assistant
Lucy studied Business Marketing in Brisbane and looks after the website, social media and all aspects of marketing within Bishops. She grew up in...
View Profile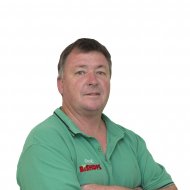 Derek Hensby
Retail & Warehouse Assistant
Derek has a vast knowledge of poultry and birds and comes from a strong background of customer service. He is our resident 'Chook Whisperer' and...
View Profile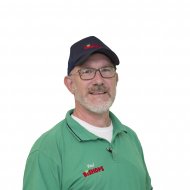 Paul McMurdo
Retail Assistant
Paul is our plant and garden specialist, Paul was working at Plants Plus in Bomaderry until it closed. He has a passion for plants, particularly...
View Profile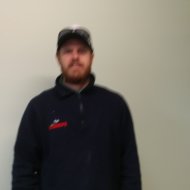 Rob Bricklebank
Retail Assistent
Rob joined the Bishops Team in September 2017. He brings with him a wealth of rural knowledge having worked in rural industry for the past 13 years,...
View Profile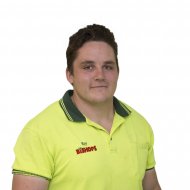 Ray Walters
Warehouse Assistant
Ray is part of our warehouse team and spends a lot of time on the forklift, unloading and loading trucks and packing and restocking product for the...
View Profile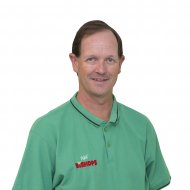 Neil Higham
Finance Manager
Neil is our dedicated Accounts Manager a.k.a money man and handles all daily financial matters pertaining to our business. Like a lot of our team,...
View Profile


Our History
Bishops Seed and Produce Store first opened its doors to customers in August 1949 in Kinghorne Street Nowra, its founder was Ray Bishop, a cousin to Michael and Phillip Duncan, current business owners. The business was eventually sold to the Duncan brothers in 1994 and in 2005 Bishops moved location to allow for further expansion and better storage space. They opened new premises at 21 Bellevue Street, South Nowra, where they are currently situated today with a large and open plan retail shop and an extensive warehouse. With our motto being "Everything for plants and animals", and offering friendly and expert advice, Bishops South Nowra is the shop for you!
Come in store and experience the Bishops way - expert advice with friendly and professional service
Interested in a Career with us?
We don't have any positions available at present but if the right person comes along there is always an opening...
Send My Resume!